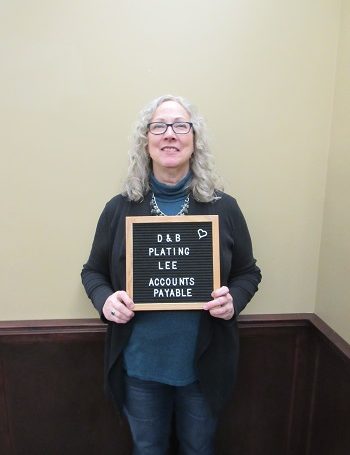 Lee Zimbelman
Accounts Payable
Lee is responsible for all supplier payment processing and for bidding supplier contracts. She's been with the company three years and appreciates its laser focus on customers and their needs.
Prior to joining D&B, Lee held similar positions at a large robotics company and a small tool and die company. She has a degree in Communications from the University of California—Santa Barbara.
She enjoys yoga and collecting rocks and minerals, which she uses to make beautiful jewelry. She lives with her husband and two teenagers in Ham Lake.