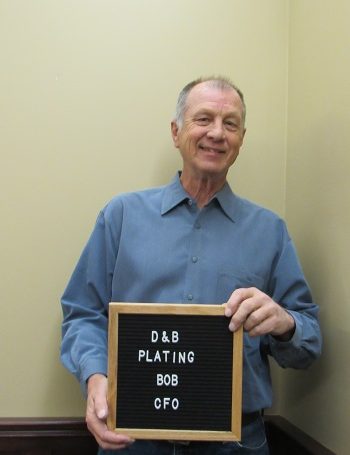 Bob Hofstrom
CFO
Bob has been with D&B since Valentines day, 2011, and is in charge of many things. His duties include; Chief Financial Officer, HR Administrator, Supervisor of IT, payroll, and accounting staff. He handles all commercial insurances, administrates all company benefits and employee programs, monitors cash flows, and maintains bank relationships.
Before coming to D&B, Bob was a co-owner of a construction supply company. From there he retired and worked as a financial consultant for two years. He then went on to becoming a general manager of a landscape supply company.
In his free time, Bob likes to relax and spend time with family, and also likes to get outside to enjoy fishing and golf. Something you might not know about Bob is for the last 15 years he has also spent time writing a novel.