A Tradition of Excellence
From our humble beginnings more than three decades ago, we have always believed in exceeding expectations. Our commitment to quality shines through in our timely, accurate estimates and the care with which we ship and pack each job. We are ISO 9001:2015 certified, and all our employees receive ongoing quality and safety training to ensure they can meet our customers' exacting specifications.
Our services include rack, pinch and barrel chromate conversion, passivation and zinc plating. We have eight lines and run 24/7 with a team of talented employees, many of whom have decades of experience in the plating industry.
We are proud members of several of our industry's professional associations. The National Association of Surface Finishers and the Minnesota Precision Manufacturing Association.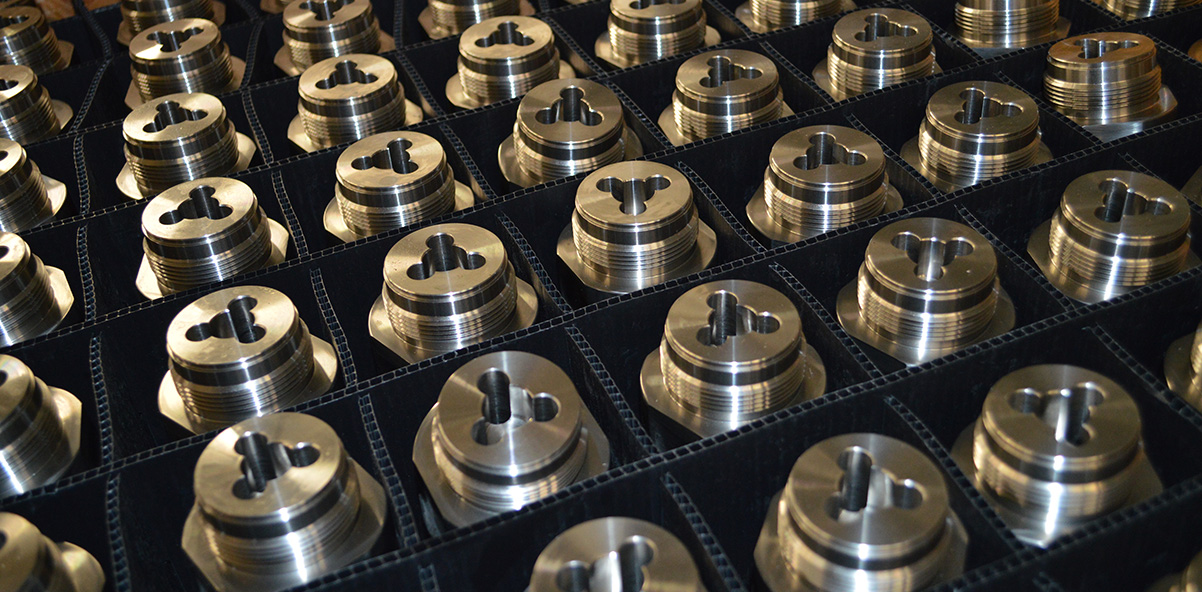 Our Values
Our values are at the heart of how we do business and how we treat our customers, employees, and vendors.
Innovation
We work hard to implement innovative ideas, processes, systems and services to increase value for our customers. We also reinvest in our business. From employee training to computerized lines, we're committed to growing our company in order to meet the needs of our customers.
Excellence
We deliver quality products at competitive prices, and our tradition of excellence is visible in everything we do. We start with the highest-quality chemicals available. These chemicals are controlled and stabilized via exacting processes that we can repeat time and again. The result is the consistent quality our customers demand.
Outstanding Customer Service
From your first inquiry to your final invoice, we keep you informed every step of the way. Our sales reps, lab workers, and other team members are always available to answer questions and offer suggestions. They also pay attention to every detail to ensure that issues are corrected quickly.
Environmental Stewardship
We care for and protect our environment via best practices and state-of-the-art facilities and equipment. We utilize LED lights and the latest exhaust, waste and wastewater treatment systems.
Responsiveness
We promise quick turnaround, and we deliver it. Pure and simple.
Teamwork
We believe in working together and view our team as an integral part of our customers' success.
Our People
With nearly two centuries of combined experience in the plating industry, our team is here to help you succeed.
Certifications
At D&B, we're proud of our professional certifications. They demonstrate our commitment to quality and the high standards that govern our industry.
Top-five things you probably don't know about D&B
We name our plating lines. Our newest is Brutus who got its name because the "big brute" runs 24/7. We also have Gator, Baker and Junior, among others.
Dan Dugas has been with our company longer than any other employee; he's been with D&B since 1986. He also worked in the plating industry for several years prior.
Our customers range from well-known Fortune 500 companies to startups looking to make a name for themselves.
Together, our employees have nearly 200 years of combined experience.