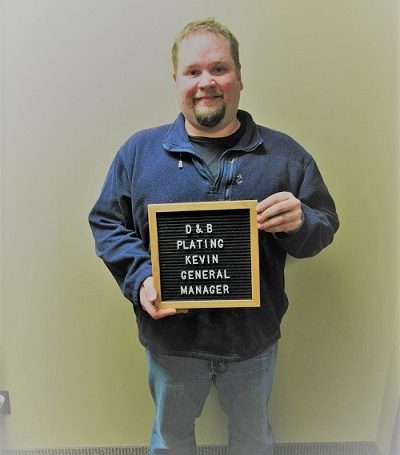 Kevin Smith
General Manager
One average man with one giant goal: keeping D&B running smoothly 24/6.
That's the superhuman feat Kevin excels at from the time he wakes up in the morning until he goes to bed at night—and sometimes even in the middle of the night. And yet, Kevin loves every aspect of his job.
A second-generation D&B employee—Kevin's dad Doug helped since the start the company and was in charge of maintenance until his retirement two years ago—Kevin has been with the company more than two decades and knows what it takes to keep every aspect of the plant running smoothly. That's because he's held every job—from maintenance to the lab, from racker to shift supervisor. In fact, within two years of starting at D&B, Kevin was supervising the third shift.
Kevin has three sons and enjoys spending time with them and the sports they love: baseball and basketball. He also enjoys boating and spending time at the family cabin on the Whitefish Chain of Lakes.